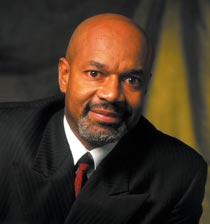 Meet Billy McKinney
Over a 30 year period, Billy McKinney has established himself as one of the most experienced and versatile executives in the NBA. McKinney has served as a player, scout, assistant coach, administrator, and scout, consultant, as well as an on-air analyst for several teams' television and radio broadcasts. He currently serves as the director of scouting for the Milwaukee Bucks.


The McKinney Philosophy
During Billy McKinney's seven years as a player in the NBA, he wore a medallion inscribed with the words of Ralph Waldo Emerson: "They can conquer who believe they can." This sentiment is central to McKinney's approach to following one's passions in life and embracing the challenges to meet one's goals.